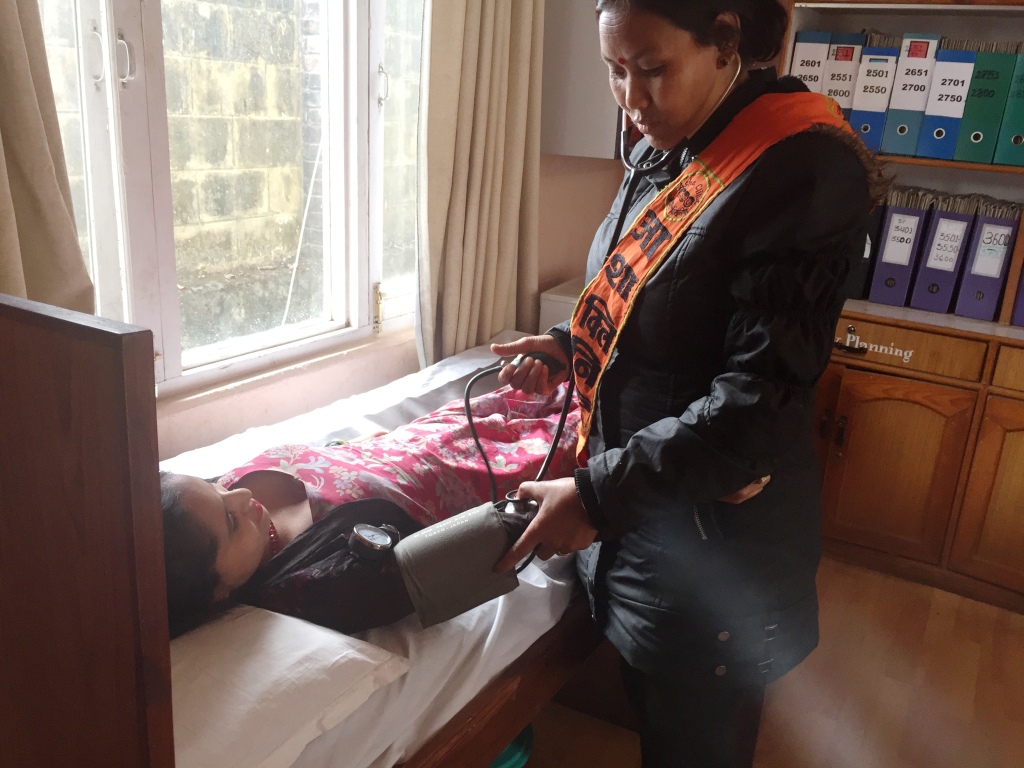 Asha Health Care – Providing healthcare and education to the most disadvantaged
The Asha clinic, the clinic of "Hope" was originally created in 2001 as a response to the need for urban and rural populations for an advanced referral specialised in delivering paediatric care and providing maternal health care. At the time, Nepal was battling high rates of child and maternal mortality and a clinic providing free services to disadvantaged beneficiaries did not yet exist in Kaski district. When the project started the rates were staggering: Well over 80,000 children would die before reaching their 5th birthday.
In Nepal health needs are important and a greater emphasis needs to be put on urban healthcare due to a rapid urbanization and a constant migration towards larger cities. Affordable and free healthcare needs to be provided to vulnerable children. Asha recognizes the importance of government provision in providing these services but while the government is building its capacity, we are working with them to provide them with the tools to do their work.
Despite improvements over the years there remains a continued lack of access to appropriate primary health care for the poor and marginalised sections of the population in urban areas, a lack of reliable information on health services and health protection and limited government capacity to implement emerging services.
Project Overview
Asha Health Care is a comprehensive primary health care programme which was established in 2000 by CWS. Asha programmes are directed towards addressing local and national needs in the context of international health priorities specially those relating to the Millennium Development Goals of reducing child mortality, improving maternal health and combating HIV/AIDS and other diseases.
Asha targets the children, women, young people and families from the most disadvantaged social and economic backgrounds including poor and marginalized children, young people, pregnant women and communities in Pokhara and Lekhnath Municipality, Kaski and Lamjung district.
Most programmes offer curative primary healthcare services as well as include elements of health education to help local communities prevent future diseases and illnesses. The clinic and Safe motherhood programmes are located in Pokhara and provide primary healthcare, vaccination services, nutrition education as well as ante and post-natal care check-ups for mothers. Asha Youth Health provides health to the children and youth of other CWSN projects including the JSP project and the JVTC. The village health and urban outreach programmes provide health education in the surrounding rural and slum areas surrounding Pokhara and in Kaski district.
Objective
The objective of Asha healthcare is to provide primary healthcare and health education to disadvantaged children and women to help address the issues of child and maternal mortality in Nepal.
Achieved in the past 6 months
Over the past six months there were a total of 19,562 patient visits – 7,074 for service delivery and 12,488 for health education.
The estimated breakdown according to Asha's different sub programmes:
Asha Clinic – 4,782 for service delivery, 4,040 for health education
Asha Youth Health – 235 for service delivery, 1,081 for health education
Asha Village Health – 2,800 for health education
Asha Safe Motherhood – 2,057 for service delivery, 2,572 for health education
Urban Outreach Clinic – 1,995 for health education