The World Keeps Turning
I first met Douglas in Hong Kong in 1997 after reading an article about him and his work in Nepal. He asked me if I could support his work in remote villages in Nepal, but being a lawyer, I thought it best to go and see it all with my own eyes first. And so it was … Twenty-two years ago to the day, a remote Nepali village reachable only by 3 days on foot, the 3rd of its kind, a small pre-school and nursing post opened to the sound of gongs, pipes and dancing. After this ceremony and hidden up to then, emerged from a pile of rags, a young mother holding a 10-day old baby all skin and bone and clearly never been fed since birth. What to do? It turns out she had reticulitis and couldn't digest or even swallow her mother's milk. She was literally starving to death in her mother's arms. The mother had walked 3 days to reach the post. Another 3 days later of Douglas and I walking with mother and child to Pokhara, we rushed her to the only town hospital there. A US$140 surgical procedure and she began to blossom.
Sangeeta is now a 22-year-old healthy, vivacious, confident young woman who knows little of how close she came to dying in some remote village in Nepal.
It was being part of that effort, that showed me just how much can be achieved with so little effort and how lives can be saved and changed. It was also the start of a new health project, The Asha Clinic established in 2000, that would be the link and referral between these remotely located daycare health centres and life-saving advanced paediatric health posts in the city of Pokhara. It's changed and saved thousands of children's lives to date.
Child Welfare Scheme(CWS), a Hong Kong charity of which I am proud to be part of and honoured to be Chairman which since its inception over the past 22 years has been transforming the lives of children and their mothers through protection, education and healthcare services. 
CWS has over its life created over 14 daycare centres, safe drinking-water projects, a paediatric clinic, child-friendly school programmes, a vocational training centre, a street children emergency shelter, and many more.  CWS also provided emergency relief and rebuilt 5 schools in the aftermath of the Nepal 2015 earthquake.
At this time the world is concerned about its health, earning a living and is uncertain about the future. It's time that those who can do rather than talking. CWS has also been hit badly and unfortunately charities suffer when there is an economical downturn. As many of our fundraising events have been cancelled, Douglas and I decided to participate in our own chosen event to raise the badly needed funds to keep our work going but also to create a new crucial project. Girls and women all over the world have been severely hit by the lockdowns COVID-19 has enforced. Domestic violence, sexual assault and rape has been on the rise to a devastating effect on girls and women trapped in their homes especially in developing countries. The increase in Nepal and in the same city of Pokhara, and remoter villages surrounding it, has been particularly bad. With no emergency shelters available to protect these girls, Douglas and I have decided to raise the funds so we can establish one. 
Since its creation, I have had the honour to raise funds for CWS by running in hot dry places.
In August, two way too old men are going to dust off their running shoes, slip once again into lyera and take on a crazy 250km run in Georgia to raise funds for CWS to support the programmes that to this day we continue to run. Please do support us through this gruelling task to help CWS do what its great at!
Thank you so very much,
Douglas & Gordon
Racing The Planet Georgia 2021
Our CWS founder Douglas Maclagan and chairman Gordon Oldham will be participating in the 12th edition of the RacingThePlanet Ultramarathon which will take place in the Caucasus of Georgia from 15 – 21 August 2021 which marks the intersection of Europe and Asia. The host town is Tbilisi, the charming and colourful capital.
This 7 Day stage race is approximately 250 kilometers with total elevation gain of 5,642 meters. For more info visit www.racingtheplanet.com/georgia
Besides the challenging feat, the most important objective is to raise funds for CWS to support disadvantaged children and youth of Nepal.
We would like to thank them both for their dedication and invaluable support towards children, youth and communities of Nepal.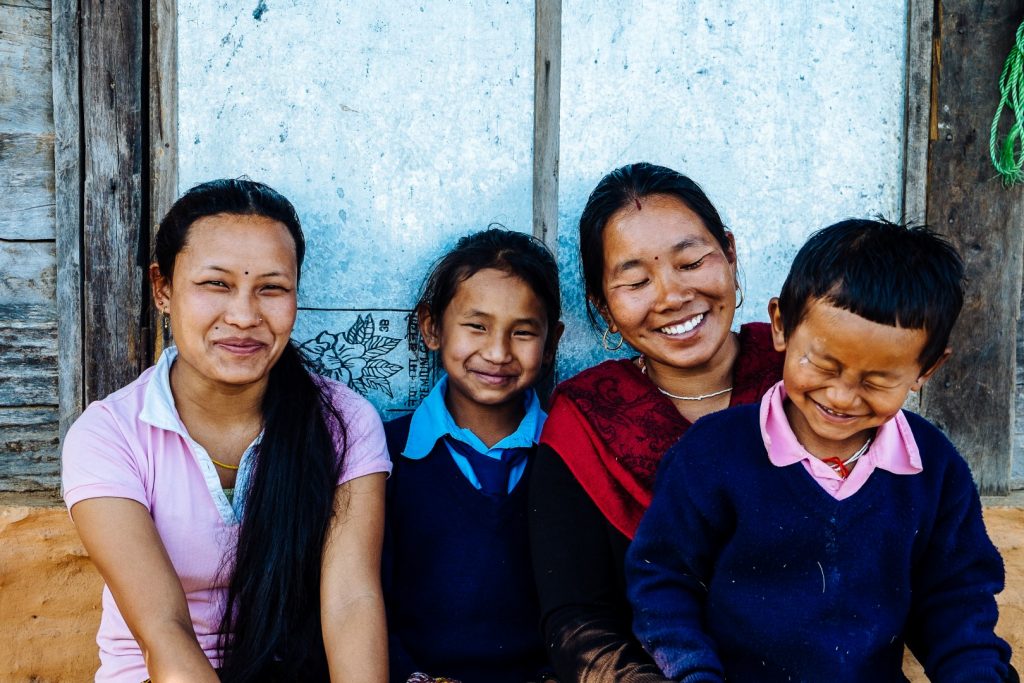 Fundraising Goal $200,000
Racing The Planet Gallery