CWS (Child Welfare Scheme)
CWS envisions a safe and accessible pathway that leads Nepal's disadvantaged children and young people from early childhood to sustainable livelihoods. CWS aims to reinforce this pathway so that no child gets lost or diverted away from it as they grow into adulthood.
CWS focuses on providing the education, protection, and vocational guidance necessary to remove the most common obstacles children and young people encounter in their journey

Education
Children and young people receive an education relevant to supporting the confidence and competency required to become successfully employed adults; this education is delivered in a safe, engaging environment, taught by teachers  trained to support students in achieving regular school attendance as well as academic success.

Protection
Children and young people are protected against abuse, exploitation, and trafficking so that they can attend school on a regular basis all the way to graduation.  Children who have left school and found themselves victims of exploitation are supported so that they can safely return to school or receive vocational training.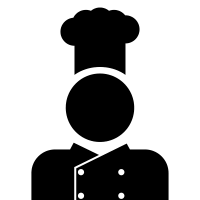 Livelihood Support
Young people receive vocational training and livelihood guidance, often in partnership with employers who are able to offer entry level jobs, in order the bridge the gap between school and employment.